Corporate Photography
We believe in the humanised brand concept and two-way communications. DigiAstrum provide corporate photography services that build a unique emotional bond with your customers and enhance your online reputation. Images are often the first entity your prospective client or customers sees about your business whilst forming their first impressions. Photography that illustrate and share the life of your business with fans and followers, especially on your website, social media channels and blogs, generate high level of engagement and loyalty to your brand.
DigiAstrum corporate photographers bring personal approach to your project. Our creative photographers aim to provide high quality pictures that represent an essence of your brand, your people and your brand believes. We create the visual story that wants to be listening to, the images, that captures your audience's attention and boost your organisation image. We provide the following corporate photography services: corporate portraiture and corporate events photography.
Corporate Photography Services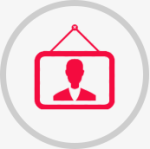 Corporate Portraiture
In an online world consumers are curious to know the real personalities behind the brand. Companies that are open to bring a personal touch so your consumers can get to know you better put the efforts in corporate portraiture for greater engagement. DigiAstrum photographers create executive, group portraiture, corporate headshots and company insides portraits. We encourage your be creative, be open organisation and not only show the top team, but see the content moments everywhere – take behind-the scenes peek at the warehouse, lunch breaks or meetings. Let your customers see you and relate to you.
Corporate Events Photography
Annual trade shows, conferences and business gatherings provide excellent opportunity to capture instrumental moments of your company and share pictures of these insides with your consumer base. Those active photos show real customers, your real staff in action and invites consumers to participate. Whatever your needs are, DigiAstrum corporate event photographers will capture the best moments of exhibitions, conferences, awards dinners, sporting events or product launch.