Website Design
The digital world is an integral part of life for businesses and consumers. From the first click on the link, your website becomes determining factor for consumer's first impressions and your overall online reputation.
Unique design, branding consistency and enhanced user experiences set you apart from the competition and builds sustainable relationships and repeat visits. From idea, design selection, visuals and content writing to visualization, DigiAstrum website developing team will help you to build a meaningful, consumer-centric and powerful brand online.
Whether your needs involve creating a brand new website or re-design an old one, our team will provide the best solutions to innovate your site's look, functionality and navigation. Our designers deliver high quality work combined with the latest trends in the market and have great creative eye. For additional functionality, we can also design infographics, banners or other custom design elements.
Assessment of company's online marketing goals and competitor's sites
Creation of online user personas and journey mapping
Content and navigation strategies
SEO friendly design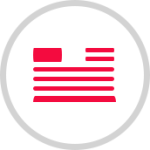 Wireframe creation
Website Development
DigiAstrum's skilled professional development team centres their work on the latest trends and cutting-edge technology. We ensure, that the websites not only looking good on the web, but also deliver a powerful experience to your site visitors. We strive to bring brands and consumers together into strong and cherished relationships by incorporating a human touch in the design and development of your website. International companies will enjoy the multilingual websites where the languages are seamlessly integrated in the overall design.
Website Solutions
User-friendly, Search Engine Optimised
We use cutting-edge latest technology such as HTML5 and CSS3 while ensuring flawless user experience and interactivity. Website optimisation is extremely important when it comes to claiming your space in the search results. Hence we build fully SEO-optimised and user-friendly websites that focus on conversion and higher ranking the search engines.
Optimised Website Loading Speed
According to the studies, users leave a website if it hasn't loaded in 4 seconds. The fast performing website ranks better on Google search results and greatly contributes to users' experience, and engagement.

Social Media, Blog and Events Integration
As important part of today's communication, we integrate company events, social media, and blog sites to provide a powerful back linking opportunity and additional traffic to your site.
Mobile & Responsive Web Design
We develop fully responsive & mobile websites that are optimised for the best possible user experience and an enhanced online reputation. All websites are tablet/mobile ready and tailored to work as fast as in desktop versions.
We Develop
Content Management Systems (CMS)
In this fast moving environment, control and efficiency of your content online is fundamental to supporting your online marketing efforts. Content Management Systems are easy-to-use and allow you to change content and keep your site up-to-date without the need of website designer. All websites we build have integrated standard CMS systems.
Custom Development
We also design and build customised websites that are tailored to your brand and are totally unique to your company. From content management systems to specific custom applications, we ensure productive systems that are built to fit with your businesses goals and online strategies and will maximise the results. Custom Development is a perfect way to set you apart from the competition and present a unique site to your target audience.
E-Commerce Websites
It is easier to attract your consumers when you have a custom-designed, interactive e-commerce website. DigiAstrum professionals build high-quality sites for natural interaction, powerful conversion and longer visit times.

Brand Landing Pages
For your marketing projects and campaigns, we will design and build landing pages that will portray your brand and drive consumer conversion.