Social Media Marketing
Whether your business is B2B or B2C, engagement with consumers through social media networks, online communities, blogs or your own company site should be core element of online marketing strategy. DigiAstrum social media consultants' craft bespoke social media strategies to fit your brand image, voice and personality. By humanising your brand we are bring back human conversations between the brand and consumer that build everlasting engagement, trust, and strong relationships.
Our online branding agency, not only build the social media strategies, but match them to your business objectives and integrate them into your overall online marketing strategy. Social media cannot be effective without tools to support your brand,  therefore DigiAstrum build websites and apps, provide social media optimisation and corporate photography services.
Main Benefits of Social Media
Brand Awareness
A powerful tool of communication, social media helps companies to reach their customers online, while building brand awareness and consumer base. Strong social media presence is an efficient way to showcase your business and build your brand reputation. Engaging social media content draws attention and improves shareability and brand exposure to large target audience. Social media is also great loyalty tool helping you to develop loyal, powerful community supporting your brand.
Increased Traffic
Social media have high exposure in the Search Engines results and companies, using efficient social media marketing strategies, rank well on the search results and enjoy substantial traffic to their company websites. Strategic linking of the your website and social media generates more qualified leads and increased conversion. 60 percent of population accessing social media channels from their mobiles, therefore for better traffic companies need to make sure that their company websites are responsive, and mobile optimised.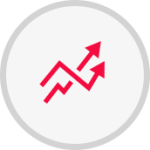 Social Media Statistics
92 % of marketers

say that social media
is important for growing their business
72 % of online marketers increased brand
loyalty when used social media as part of
their online marketing strategy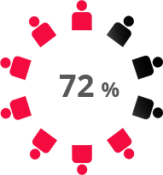 Social Media Community
 1.15 billion

Facebook users

230 million

Twitter users
238 million

LinkedIn users
500 million

Google+ users